Enphase IQ7+ 60 and 72 cell integrated Microinverter 230 & 400VAC £109 + vat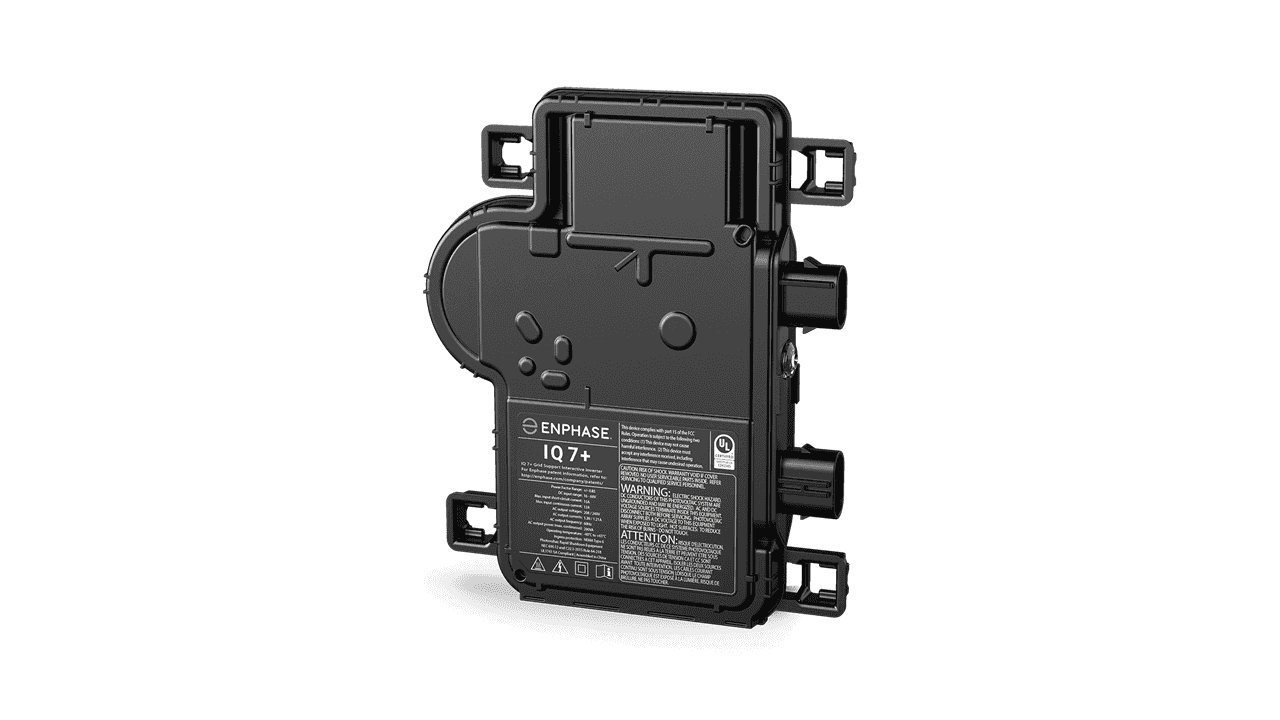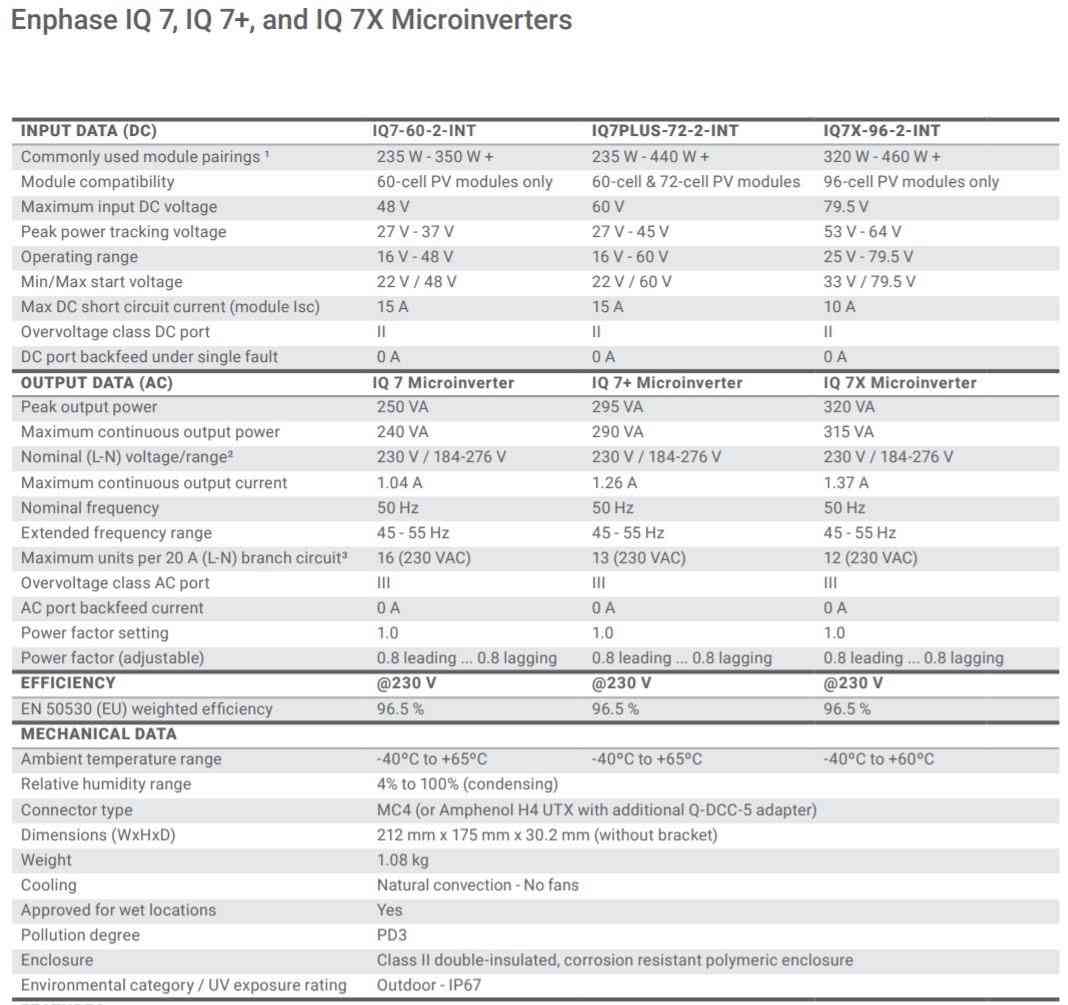 Customer Reviews
100
reviewers would recommend this product
Write a Review
I recommend this product
Enphase System
The Enphase Microinverters work well, I've had 6 running since May and have 6 more just purchased to install. The service has been excellent from ITS from whom all the equipment has been purchased.
08/22/2022
Burnside T.

United Kingdom
I recommend this product
Brilliant product
I opted to use Microinverters to expand an existing system to provide flexible mounting and orientation choice. Unlike my string inverter which drops output as the chimney shadow mask just one panel the Microinverters allow full output for individual panels. This has allowed improved self consumption by having some panels to catch morning sunshine, others to catch evening sunshine and remainder to maximise output facing south. Combined with a 380W panel provides excellent generation output even when sunshine is illuminating the panel obliquely. See screenshot showing output for panels in various orientation. Definitely a well engineered product with market leading warranty, easy installation and safer option than having high voltage DC cables in roof spaces. Simple configuration via the Enphase Toolkit App and excellent help via the Enphase web portal.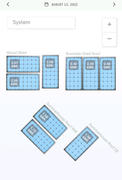 07/16/2022
Doug R.

United Kingdom
I recommend this product
Top Quality Engineering
The one I got did not have any grid profile installed when I tried it, I had to create an Enlighten installer account to be able to download a UK grid profile, but after doing that everything worked, output goes up to 297W when it is maxed out. This inverter worked as expected, the mechanical build quality and performance of the electronics are very good.
03/14/2022
Anonymous

United Kingdom
I recommend this product
Enphase IQ7+
I'm a big fan of these micro Inverters. They are super reliable and well made. I bought this as a small expansion to add to the existing array. They just work, highly recommend.
Trade Prices & volume discounts